The Beijing Young Women's Christian Association, 1927–1937
Materializing a Gendered Modernity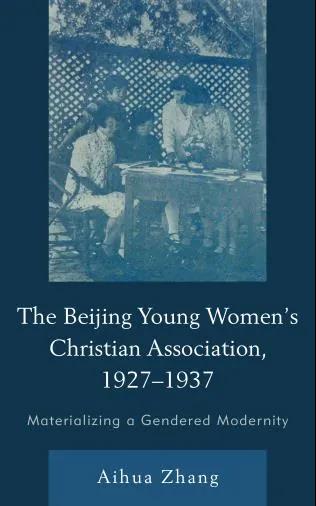 By exploring the interplay among gender, religion, and modernity, this book exposes the part Chinese Christian women played in China's quest for a strong nation in general and in Republican Beijing's modern transformation in particular. Focusing on the Beijing Young Women's Christian Association (YWCA), the author examines how the Association, guided by the Christian tenet "to serve, not to be served," tailored its Western models and devised new programs to meet the city's demands. Its enterprises ranged from providing women- and child-oriented facilities to promoting constructive recreational activities and from reforming home and family to improving public health. Through an analysis of these endeavors, the author argues that the Chinese YW women's contribution to the city's modernity was a creative embodiment of the then socially targeted missionary movement known as the Social Gospel. In the process, they demonstrated their distinctive new ideals of womanhood featuring practicality, social service, and broad cooperation. These qualities set them apart from both traditional women and other brands of the New Woman. While criticized as trivial, their efforts, however, pioneered modern social service in China and complemented what municipal authorities and other progressive groups undertook to modernize the city.
Aihua Zhang is assistant professor in history at the Gardner–Webb University.
List of Figures
List of Tables
Introduction
Chapter One: Revisiting the New Woman: Bringing Christian Women into Discussion
Chapter Two: Materializing the Christian Faith
Chapter Three: Sponsoring Constructive Recreation and Launching Reforms in the Domestic Sphere
Chapter Four: Allying for Diverse Modernization Experiments and Extensive Outreach
Conclusion
Epilogue
Index
Bibliography
Better Homes and Baby Welfare, camping trips, the establishment of children's playgrounds, the promotion of education and constructive recreation, these select elements capture the progressive aims and ambitious scope of the YWCA's programs in early 20th c. Beijing. Aihua Zhang shows us how the Chinese and foreign women of the Beijing YWCA endeavored to expand upon the social service imperatives of the Christian Social Gospel to promote feminism, nationalism, family reform, and more to develop China as a modern, democratic nation.
— Peter J. Carroll, Northwestern University
In the first close examination of the Beijing YWCA, Aihua Zhang complicates and enriches our understanding of Chinese "New Women" in the Republican era and ways in which Chinese women engaged with the project of modernity, along with exploring cultural transfer and adaptation. This is an important contribution to scholarship on Chinese Christianity, on transnational women's organizations, and on the wide range of movements which could be considered "feminist" in Republican China.
— Connie Shemo, State University of New York at Plattsburgh
Format: Hardback | 202 pages
Dimensions: 149 x 194 x 20mm | 354g
Publication date: 16 Nov 2021
Publisher: Lexington Books
Publication City/Country: Lanham, MD, United States
Language: English
Illustrations note: Illustrations, unspecified; Tables; Halftones, Black & White including Black & White Photographs
ISBN10: 1793608148
ISBN13: 9781793608147